Recently, the employees of Hoa Binh Group Trading and Import Company Ltd. had their health check-up done at 216 Tran Duy Hung Street – one of the facilities of TCI Medical System. This is an annual activity of the company. 
Health check-up for Hoa Binh Group employees
The process was done smoothly and quickly. This year, the patients have their basic testing samples taken at their company's office instead of coming to the medical unit so that they can save time and effort. On the following day, they came to 216 Tran Duy Hung Street – one of TC's medical facilities to have their clinical examinations. The examinations include:
Height and weight measurement

Blood pressure measurement

General internal examination

Examinations of ENT, rheumatology, eye, and dermatology

Gynecological examination (for women)

Blood and urine tests

Chest X-rays

General abdominal ultrasound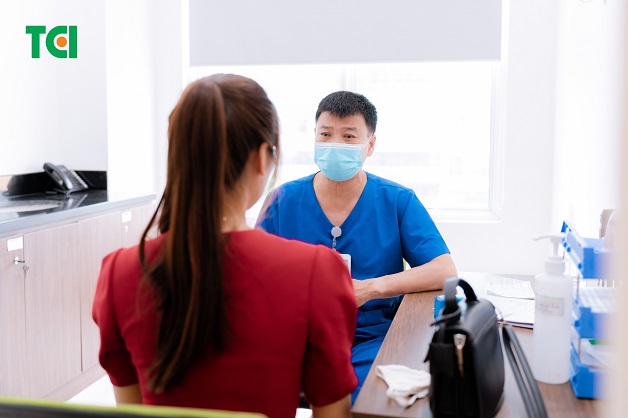 The patient received dedicated guidance and attentive care from TC medical team. Through the general health examination, the doctors advised their patients on how to maintain overall good health through a balanced diet, healthy habits, and routines, exercise, drug regimens if needed, etc. Ms. Huyen – the Chairman of Hoa Binh Group said: "As a business working in the field of cosmetics and supplements, I want to build a culture in which health care is seen as crucial. And I understand very well that good physical and mental health help us achieve success in life."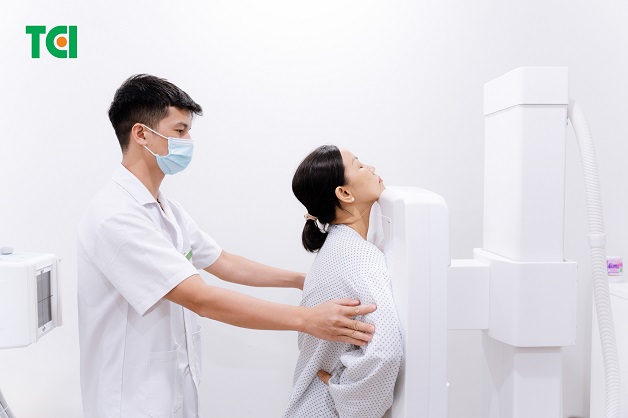 Mr. Tung Xuan Luong, the Development Director of Nature Book, a vegan cosmetics brand belonging to Hoa Binh Group, said: "I'm happy to work in an environment where I can have a good income and good opportunities for self-development in terms of body and mind. Good health has become one of my goals when working here."
Ms. Hong Van, Deputy Director of the Academy of Hoa Binh Group expressed: "Through this health check-up, I also want to express my sincere gratitude to the Chairman of Hoa Binh Group, the Board of Directors, and the Human Resources Department of the company for organizing this health check-up program annually. I hope that my company will have more and more health check-up programs like this and also raise awareness among the staff to focus more on their health."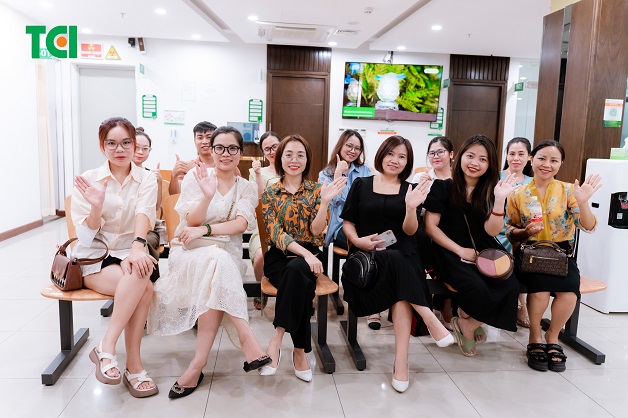 About Hoa Binh Group
Hoa Binh Group Trading and Import Company Ltd. is a corporation that imports and distributes prestigious Korean cosmetics and health food products. Currently, Hoa Binh Group owns 3 famous brands:
Korean luxury cosmetic brand for 30+ years old: EDALLY EX

Korean premium health supplement products: EDALLY BH

Korean natural cosmetic brand: NATURE BOOK
With over 10 years of working in the cosmetics and health supplement products field, Hoa Binh Group now has more than 5000 agents, nearly 200 franchises, and nearly 100 Korean standard Red Pine Oil Centers. Their goal is to become the leading corporation in Southeast Asia in their field in both quality and quantity.
Hoa Binh Group's missions:
With the System: to support Vietnamese women on the path to becoming more independent and confident.

With Customers: to create youthful beauty and lasting health.

With Community: to build a community that is healthy and beautiful.

 With Investors: to bring sustainable growth and prosperity.

With Employees: to deliver a prosperous life to each individual.
Hoa Binh Group's cultural values:
Social: influence, support, and core values

Customers: satisfaction, trust, and understanding

System: happiness, integrity, and training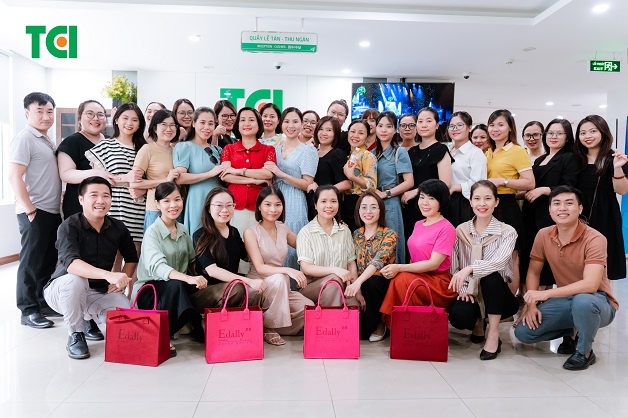 TC Medical System – Accompanying businesses to take care of the health of the employees with the motto "Take care of your health for life." TCI has been a reliable place for regular health checks for employees of many agencies, companies, and large enterprises in Hanoi and neighboring provinces. We offer high-quality services including:
Medical professionals with many years of working experience.

Advanced and modern machinery system, ensuring accurate and fast medical examination results.

Enthusiastic, attentive staff that always supports customers

Diverse examination services and individual examination packages depend on the needs of businesses.