[According to Nhadautu.vn] Entrepreneur Cuc Thu Nguyen said that with the investment of 26.7 million USD into TCI Health Care System, VinaCapital will participate in all directional strategies in the management activities of TCI. 
The Vietnam Opportunity Investment Fund (VOF) has successfully bought 30% stakes, equivalent to 26.7 million USD, in Thu Cuc Healthcare System. The indirect subsidiary of the fund management company, Singapore-based Aldrin One Pte. Ltd, bought the stake, turning TCI into a foreign-invested business. Besides, VOF representatives also joined the Board of Directors of this hospital.
In an interview with Nhadautu.vn, Ms. Cuc Thu Nguyen, Founder and Chairman of the Board of Directors of TC Hospital shared her thoughts about this Foreign Direct Investment deal.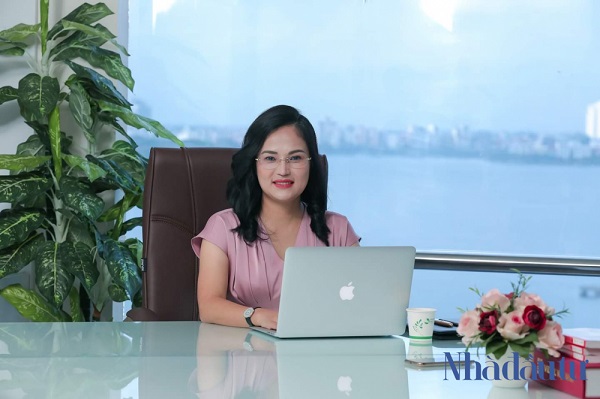 Why did you decide to sell shares to VFO?
Ms. Cuc Nguyen: "The current Thu Cuc Health system is operating very well with remarkable growth. Patients come to us more and more from other cities rather than just Hanoi such as Ho Chi Minh, Dak Lak, etc. The mission I set when establishing Thu Cuc International General Hospital was to bring high-quality medical services to Vietnamese people. This mission can be seen by all the achievements we have earned during past years of operating the business.
In 2015, we entered the second 5-year development phase with the second mission – making health care more accessible in Vietnam. Therefore, we created an expansion plan to develop a chain of medical facilities and satellite clinics nationwide. In 2018, we started looking for investors to support this development phase. At that time, among many interested investors, we chose VOF as a partner because of its long-term experience in funding the healthcare sector. 
Even before the investment, we already conducted the expansion plan by establishing Thu Cuc International General Hospital at 286 Thuy Khue Street and Thu Cuc Clinic at 216 Tran Duy Hung Street in 2019. Everything went beyond the designated plan. And the cooperation with VFO is expected to help accelerate our expansion plan even stronger and faster, creating practical benefits for the community.
My top priority when working in the healthcare sector is to contribute value to the society I am living in. The better the health care service is, the fewer burdens our people carry. At least, I wish to deliver access to high-quality medical service to Vietnamese people so that if they need one, they do not have to travel to other countries that are well known for their medical services."
What do you expect from the contribution of VFO? 
Ms. Cuc Nguyen: "First of all, I would like to clarify the current operating structure of TC Health System. Thu Cuc offers two primary areas as two independent units: healthcare treatment and cosmetology. The healthcare sector – Thu Cuc Medical Joint Stock Company includes general hospitals and polyclinics (TCI). The cosmetology sector -Thu Cuc Cosmetology Joint Stock Company includes plastic surgery hospitals and clinics (Thucuc mega beauty Center) and high-tech dermatology clinics (Thucuc Clinics). VOF officially invested in the healthcare sector TCI, not including the cosmetology sector. 
I believe that with many healthcare-related experiences previously, VFO already has a solid understanding of the field. This will be an advantage for both of us and VFO. Our goal is to lead the healthcare market in Vietnam.
In addition, through financial cooperation in the coming time, the management system of the organization will be more transparent. 
With a contribution equivalent to 30% of shares, VFO joined the Board of Directors. Even though VFO's representatives will not participate in operating the organization, they have voted in all directional strategies in the management activities of TCI, such as approving and reviewing financial statements, determining distinctive business strategies or investment activities not according to a previously approved plan."
When a business calls for capital from abroad, it might be pressure on sales and profit targets. How will you meet their expectations in this deal?
Ms. Cuc Nguyen: "Unlike startups calling for investment, Thu Cuc Health System (TCI) has been in the field for nearly 10 years with many excellent achievements. We already had a development strategy and are maintaining stable profits. Even without foreign investment, we still set specific KPI targets, especially in sales and profits, and achieve them. 
Besides, when VFO evaluated TCI before the investment, they already had a realistic vision of revenue, expenses, and profit. This is not merely just their expectations. TCI and VFO have agreed that the increase in revenue and profit will come from the growth of scale along with the development of more technical services. We assure you that there is no trade-off between profit and service quality."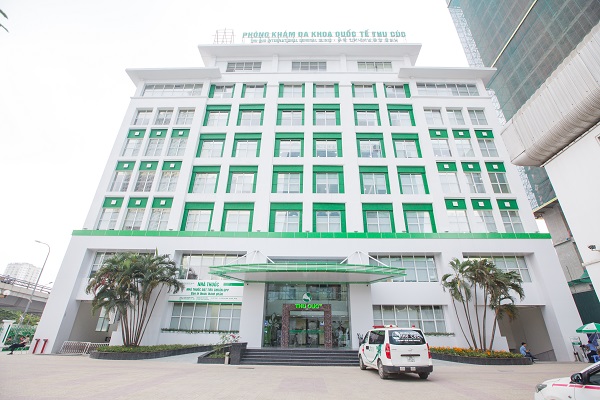 What is your plan if VFO withdraws its investment in the future?
Ms. Cuc Nguyen: "Every investment can change regarding many factors. It is possible that at some point, VFO and TCI might need a more suitable partner. Of course, we have plans for any changes that both VFO and TCI have agreed on."
In your opinion, what is the potential for the development of the private healthcare sector in Vietnam?
Ms. Cuc Nguyen: "In my opinion, the potential for private healthcare to develop in Vietnam is promising. In a country with a population of nearly 100 million people with an increase in income and living standards, the demand for high-quality and well-served medical services also increases.
However, the current health system has not been able to fully meet the current needs of patients in Vietnam. According to statistics, up to 2 billion USD flows abroad for medical purposes every year. Meanwhile, our domestic medical resources are huge. We always want to create more opportunities for medical staff and a better working environment to contribute to society. This also elevates the quality of medical services to satisfy the patient, and at the same time, prevents brain drain and foreign currency bleeding in the medical field abroad."