Ms. Cuc Thu Nguyen believes that continuous training and development are essential to a human-centered organization.
Ms. Cuc Nguyen – the founder and also the teacher
Ms. Cuc Nguyen has frequently participated in training courses for employees of the organization as a lecturer. Despite her hectic business schedule, she still managed her time to conduct those courses. Some people might ask that "From running a corporation, leading a chain of international hospitals and clinics, overseeing thousands of employees, to preparing for lectures for the training courses, how can she fit everything like that?" The answer is right in her lecture: "It is better to spend time sharing knowledge and information so that everyone works as a team towards a goal. It is the key to unity and success."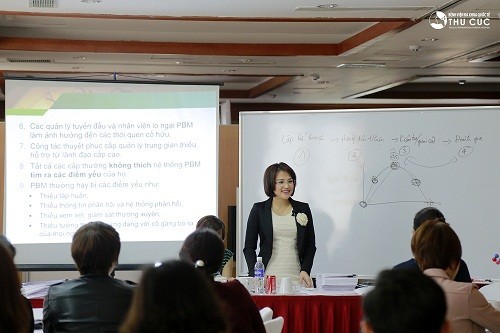 The chairwoman shares a strong belief that the knowledge and experience the pioneers have received and gathered over time is the premise for the younger generation who is continuing on the same path. That is why she is eager and passionate about the training courses, which she herself, with over 20 years of working, learning, and life experiences, can share with younger people that might help and motivate them in their upcoming journeys in life. For her, "Knowledge should be communicated and shared." She believes that knowledge increases by sharing, not by saving. And that is how she supports the younger generation on the way to success. 
Putting theory into practice with a mindset of a leader
Ms. Cuc's training classes always cover real-life situations that actually happened in the business. Her analysis of each specific case is sharp and practical, even when it is based on theory. This combination promotes a revived way of thinking for everyone. In her "Marketing for Non-Marketing Manager" lecture, she commented on the context of private healthcare, "If doctors were all marketing experts, the medical service would be excellent".
Doctors are dedicated and busy individuals. Therefore, they do not have time to dig deep into modern marketing. This critical aspect of business includes the P factors, in which doctors play a role in the formation, and contribute to the quality of medical service. Doctors use medical ethics as the values aspect that guides the medical profession. If this moral factor can combine with theory construction based on standards of patient care, the medical service delivered to the patients will be beyond impressive!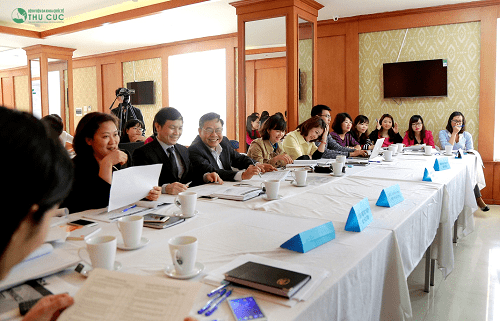 Participating in the class were not only the young but also the seniors, such as Prof. Nghi Huu Doan. He held many high positions, such as the Director of E Hospital and the Deputy Director of K Hospital before joining TCI Medical System as the Director of TCI Hospital. Witnessing Ms. Cuc's enthusiasm and devotion to the organization, he expressed his admiration and support. Amid the transformation of the healthcare system in Vietnam towards privatization and professionalization, modern management is a valuable asset that any generation shall equip.
Never stop learning
As a young entrepreneur with a progressive mindset, Ms. Cuc Nguyen always considers learning a life-long task. She spends her time working and learning from domestic and foreign experts. She then passes on her experiences and knowledge through her lectures in the training courses. She combines the lessons learned from experts she has worked with and the lessons learned in real life to create practical yet lively lectures. This combination is also the key she shapes for her own success. "Failing to plan is planning to fail," she said.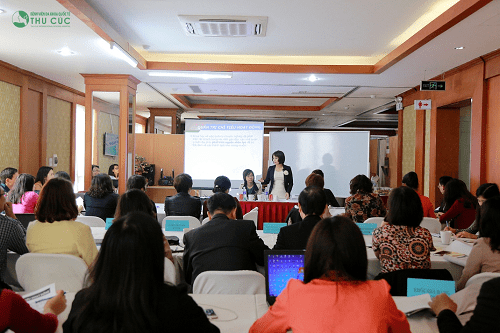 At the end of the lecture, she once again reiterated the goal of Zinnia Group is to create 10,000 jobs in the upcoming period. The growth in scale requires all levels of the organization, from the managers to employees, to take initiative and work together effectively.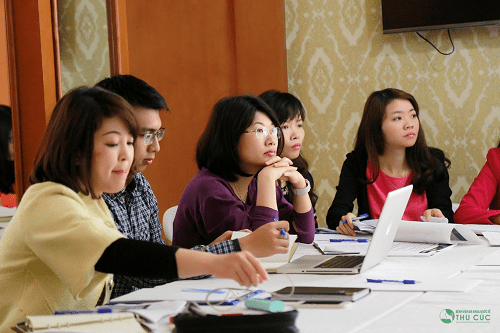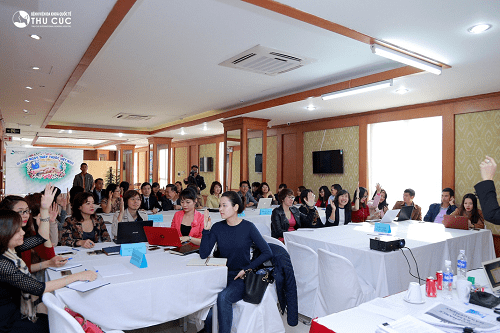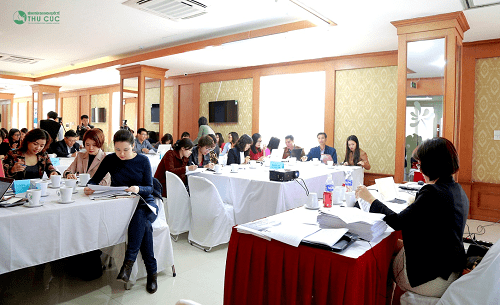 At Zinnia Group, there is a parallel training model in terms of vision, goals, and development orientation. As the chairman trains his managers, the managers will then train their employees. This model creates a multidimensional organization that pursues its objectives simultaneously.