The Respiratory Department – Thu Cuc International General Hospital specializes in diagnosing and treating respiratory diseases which has gotten confidence among patients. The respiratory is an important organ which functions as an exchange of oxygen and carbon dioxide. According to the statistics, an adult can get respiratory tract infections about 2 to 4 times a year. Therefore, protecting the respiratory system is to protect your own life.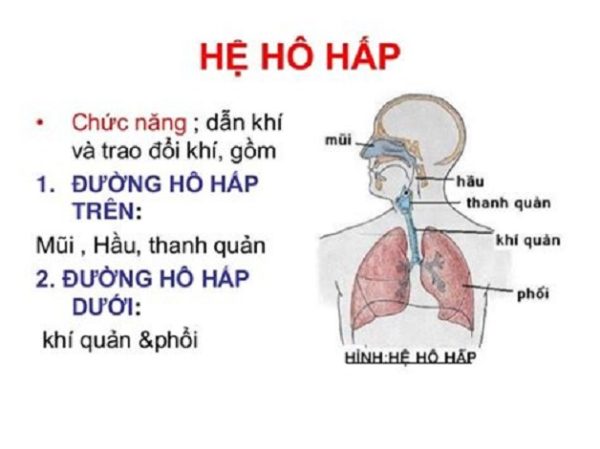 1. A team of experienced and good pulmonologists
The Respiratory Department – Thu Cuc Hospital gathers leading pulmonologists with great expertise and enthusiasm. Patients will be diagnosed and treated for their immediate recovery, minimising health complications caused by the disease. Doctors will closely monitor the condition and have a timely treatment for any abnormality. At present, Thu Cuc also has international experienced doctors who are always ready to consult patients and to help them overcome their health scares.
* Excellent doctor – The 2nd Degree Specialist – PhD.Dr Vu Van Trien – Director of Thu Cuc International General Clinic (216 Tran Duy Hung street)
He graduated with a PhD in Respiratory Internal Medicine from Hanoi Medical University, had more than 30 years of professional experience, worked at Hospital of Transport, Transport's Department of Health and held many important positions such as: Head of Emergency Department, Head of Infectious Internal Medicine – Ha Noi Railway I Hospital, Hospital of Transport. Head of Professional Planning of Transport 's Department of Health. The Deputy Director of the Department and the Deputy Director of the Transport 's Department of Health directs the medical examination and treatment activities at many hospitals and clinics in the transport sector.
Excellent doctor – The 2nd Degree Specialist – PhD.Dr Vu Van Trien has examined and treated for thousands of patients, he has successfully treated many difficult cases, helped patients to promptly prevent from dangerous complications, find a ray of hope and quickly restore health and stabilize life.
* The 2nd Degree Specialist – Dr Tran Thi Minh Hang:
– Former Head of Internal Medicine Department of Saint Paul Hospital.
– With over 30 years of experience in the respiratory field. She has examined and treated many difficult cases, always paid close attention to the patient's health situation, ready to answer questions of the patient to give the best method of treatment for the patients.
Besides, Thu Cuc TCI's respiratory department also gathers many qualified and experienced doctors to work. When examination, patients are examined by highly qualified doctors, performed laboratory techniques and subclinically diagnosed by modern machines to help accurately diagnose the disease, and then the doctor will develop supportive measures for early treatment so that patients can recover and minimize health complications. Doctors will closely monitor the patient's status to take timely and effective measures when occurring abnormalities during the examination and treatment.
2. Modern medical equipment helps properly diagnose the illness
Modern equipment system helps diagnose respiratory diseases effectively
With investment in modern equipment systems such as biochemistry analyzer, molecular biology laboratory for quantifying viruses, X-rays machine for heart and lung, spirometer, tuberculosis testing machine, multislice computed tomography(MSCT) 64…..help properly detect respiratory diseases for effective treatment.
3. Diagnosing and treating respiratory diseases such as:
– Upper respiratory tract infections
– Lower respiratory tract infections( acute Bronchitis, Pneumonia, Lung abscess,…)
– Asthma
– Chronic obstructive pulmonary disease (COPD)
– Bronchiectasis
– Detecting and diagnosing Tuberculosis, Lung cancer
– Detecting and diagnosing the pathology of Mediastinum (mediastinal tumor)
– And other respiratory diseases
A prompt medical procedure, saving time for patients
The Respiratory Department – Thu Cuc International General Hospital is a reputable address for patients who have always shown their confidence in their treatment of respiratory diseases there.
4. Supporting foreign patients
For foreign patients, experienced interpreters are always ready to support them in the procedure of medical checkup, treatment, medical record documentation and health insurance payment. Foreign patients can make an appointment for their medical checkup through the call center for not waiting a long time. In terms of cost, Thu Cuc hospital cooperates with almost all insurance agencies in the market to facilitate the payment of health insurance for foreigners.