Circumcision is the surgical removal of the foreskin that covers the tip of the penis. The demand for medical male circumcision is gradually increasing. If you choose to have this procedure performed, proper consent will be needed. In essence, circumcision is a simple and minor surgery; therefore, the cost is not too expensive, yet determined by some factors. This article will give you more detail on circumcision costs. 
The cost of circumcision depends on the condition of the patient's foreskin
In the case of a narrow or long foreskin, circumcision will be performed as a minor surgery. However, if you have balanitis, the infection must be completely treated first before the surgery. In this case, there will be an additional cost for the treatment besides the cost of circumcision.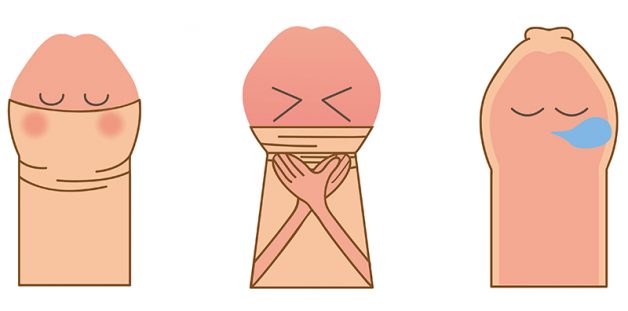 The cost of circumcision depends on the method of circumcision
Medical facilities are now applying different circumcision methods. Depending on the method, the cost of circumcision will vary. The application of traditional methods of circumcision is cheap, yet the recovery time of the traditional methods will take longer than the modern ones. The application of modern methods shortens the wound recovery process and is also less painful. Depending on each patient's needs, circumcision methods will vary.
The cost of circumcision depends on the medical facility performing the surgery
Medical facilities with fully equipped and modern medical equipment and a team of well-trained specialists will come with relatively higher costs. Usually, poor-quality medical facilities will have attractive low prices, attracting many patients. However, you should choose a trusted medical facility for a safe and highly effective circumcision process. Even though circumcision is a simple and quick surgery, complications, such as fertility, can inevitably occur if the performance is not done carefully in a safe and sterile environment. 
Thu Cuc General Hospital offers a reasonable cost for circumcision
TCI Hospital is a well-known and trusted place by many patients for the performance of circumcision. With a team of professional medical staff and state-of-the-art medical equipment, TCI Hospital delivers the most safest and effective surgery and post-surgery processes. 
Currently, the cost of circumcision at TCI Hospital ranges from 7.200.000 to 11.600.000 VND. The cost of removing the foreskin due to adhesions or length ranges from 2.500.000 to 8.800.000 VND.
To know the exact cost of circumcision, you see a doctor for examination and consultation of the best method for your case.